Sawdust Pellets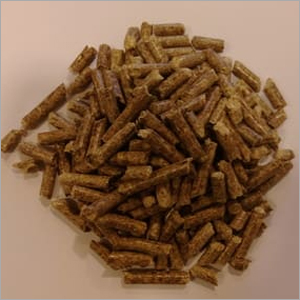 Sawdust Pellets
Product Code : JGF-01
Brand Name : Jyoti
We are manufacturer of Sawdust Pellets majorly used in biomass boiler, power plant, centralized steam boiler, etc. Apart from this, these are also used for producing furniture and in paper making process. They are made from saw dust or wooden particles obtained from cutting or sanding of wood. The pellets have a broad usage due to its raw material origin having high heat value. Our Sawdust Pellets are a renewable fuel, which creates minimum ash and dust in comparison to the other fuels.

We are manufacturer and suppliers of sawdust pellets or biomass pellets.
Sizes 6 mm and 8 mm,
Calorific value is approximately 4000 Kcal ,

Ash content less than 5 %.,
Moisture less than 10%,
Density approx 650 Kg/Cubic meter.
Key Features

Saw Dust Pellet is a common biomass fuel that is widely used in power plant, biomass boiler, centralized steam boiler due to their low level moisture content
This pellet is made from saw dust or small wooden particles that are procured after cutting, drilling, sanding or pulverizing of wood
Apart from using as biomass fuel, the offered pellet is also utilized for making particle board for manufacturing furniture or making wooden pulp in the paper making process
The saw dust pellet is a renewable fuel source and also create minimum dust & ash in comparison to the other fuel